House Democrats had originally wanted to pass a stricter bill with extra protections for migrant children, but the Senate voted it down.
The aid plan comes amid outrage over US detention conditions and an image showing a drowned father and daughter.
The House Speaker told Democrats to "reluctantly" approve the Senate plan.
"The children come first. At the end of the day, we have to make sure that the resources needed to protect the children are available," Nancy Pelosi said in a letter to colleagues.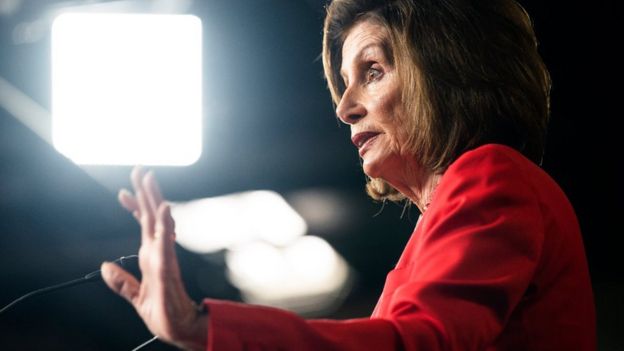 The bill passed with 305 votes to 102 on Thursday, amid pressure to approve a plan before the 4 July recess.
President Trump, who is in Japan for a G20 summit and now has to sign the bill into law, gave the result a thumbs-up.